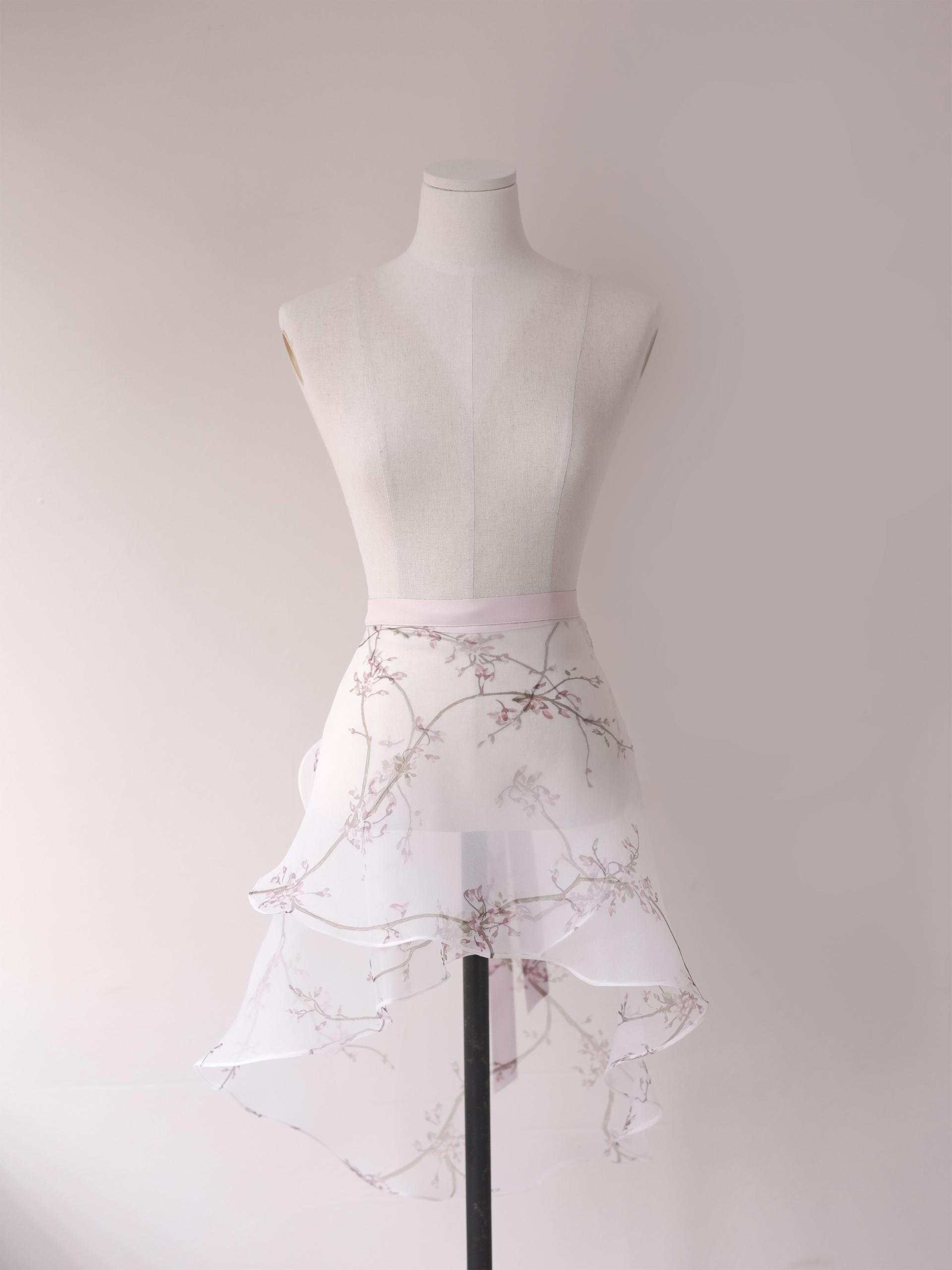 Hello.
I'mLee Soo-hyun, the representative of Ballet de Micah.

Ballet Micah's skirt
Korea's unique fabric, not the usual chiffon material
Right away, it was made with Hanbok fabric.

Luxurious and elegant light from the old days
I really liked the elegance of Hanbok.
It was a pity that I couldn't find it unless it was a special day.

If the elegant grace of Hanbok is added to the ballet of soft movements,
I thought it would be really beautiful
So, I made a collaboration between a ballet skirt and a hanbok.
I worked hard for several months to find the right fabric.
It was born after testing dozens and hundreds of samples.
Ballet de Micah's Hanbok Ballet Skirt.
I did not stop here, but I was curious about learning ballet as a hobby.
Why do you fold and store ballet skirts?
Starting with the question of whether it can be stored on foot
Until the result came out that it would be okay to make a loop on the skirt
Seek a lot of advice from people around you, research the ballet wear market,
A loop is made on the ballet skirt, and a special S loop wrapped around the fabric is attached.
An exclusive pouch made of the same fabric as the skirt was also produced.

Anything from Hanbok fabric to waistband, pouch, and exclusive hook
Nothing is left untouched and not made in vain.
In order not to drop quality, we generously invest in raw materials
Please give lots of love and support for Ballad Micah's skirts.